Zapier Interfaces is easy to get up and running. You don't need to be a software developer or know how to code to build an interface.
Zapier Interfaces plugs right into the Zapier ecosystem of 5,000+ apps, supercharging your pages with powerful automations.
Make your interface look and feel like your own custom software with advanced configuration options.
Add building blocks
Drag and drop visual components onto a page, like a form, data table, Kanban board, and more. These components are the foundation of your pages.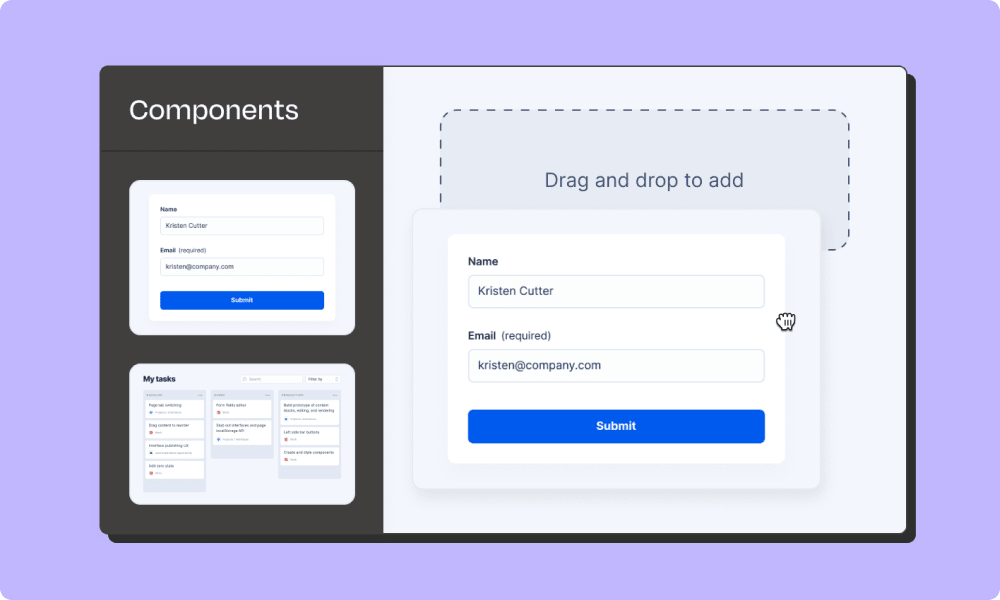 Integrate your interface
Connect an interface to a database like Zapier Tables or one of our 5,000+ integrations. Push and pull data to and from an interface.
Customize it all
Change the color scheme, upload your company logo, and connect an interface to your own domain name.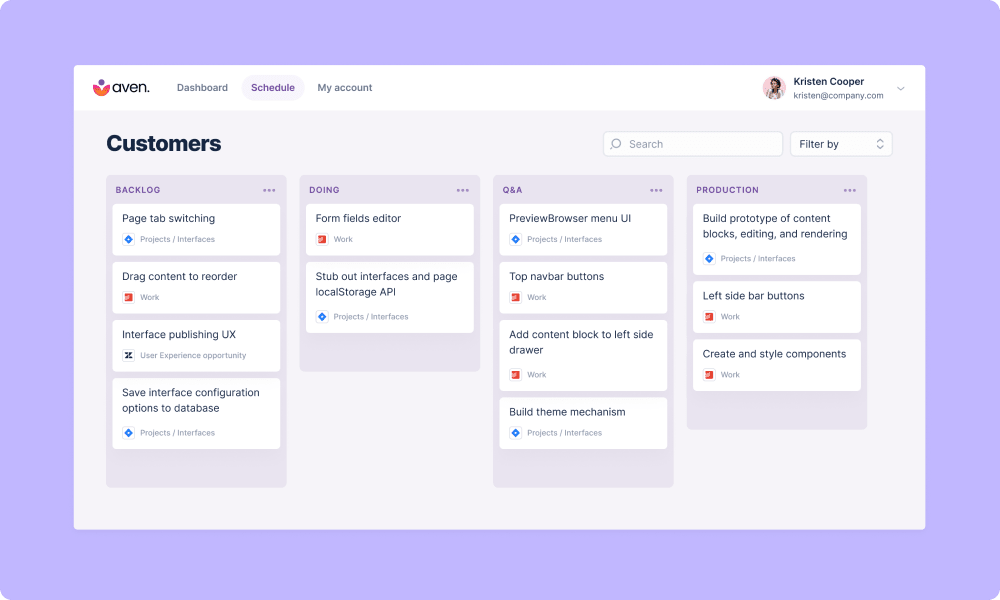 Early Access Program
Get access to tomorrow's no-code automation products and features today. By opting-in to our current and future products, you'll work directly with the Zapier product team and join a dedicated community of automation enthusiasts.
Join Zapier Early Access
By signing up, you agree to Zapier's Early Access Terms of Use and Privacy Policy.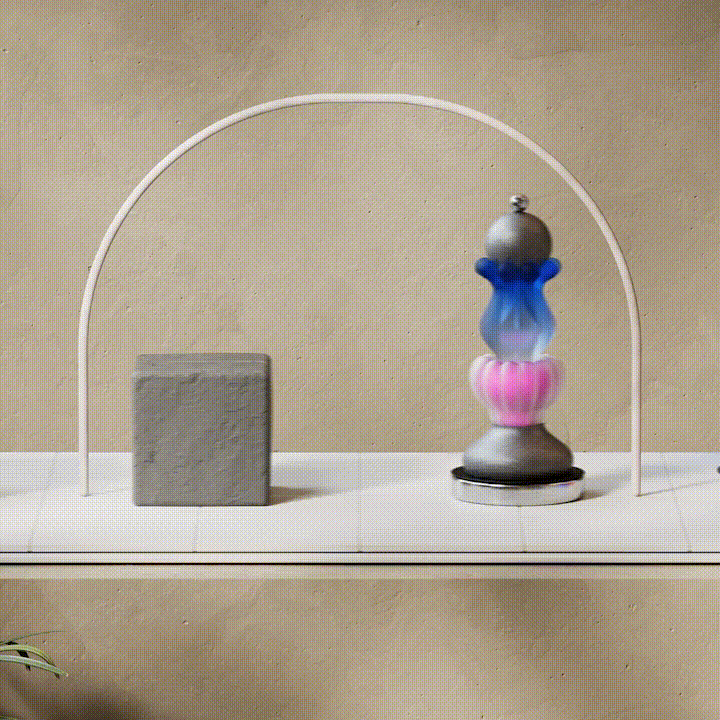 FAQ
How can I try Interfaces?

Interfaces is currently in alpha, and we're offering a select group of users access to try and shape the future of this product through our Early Access program.

Learn more about Zapier Early Access
Will I lose access to my Interfaces projects after the alpha closes?

If you still have access to your Zapier account, your interfaces won't be affected.
How is Interfaces different from other options out there?

Zapier Interfaces is the only product on the market that connects a web page to 5,000+ apps in a no-code way.
How much does Interfaces cost?

Interfaces is currently in alpha, and we're offering select users access to test the product for free. Advanced customization and configuration options are available with the Interfaces Premium offering for $20/month, which is an additional fee on top of your current Zapier plan.